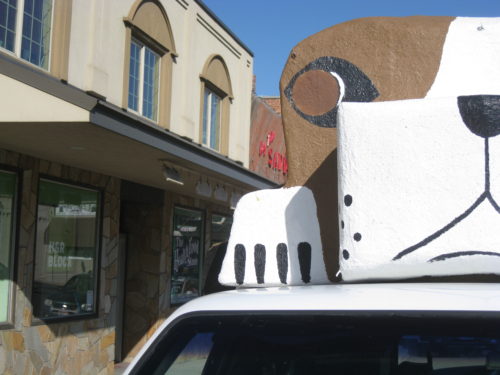 Sometimes even a dog needs to head to town on a little business. Here's a glimpse of places we frequent in the commercial hub of Grangeville, Idaho which is a quick 14-mile 15-minute drive from Cottonwood.  Grangeville is the county seat of Idaho County meaning there's a court house, jail, lawyer & licensing offices, title companies and more.  Most of these places are situated on Main Street which is also the shopping & restaurant hub of town.
We visit the Health Food Store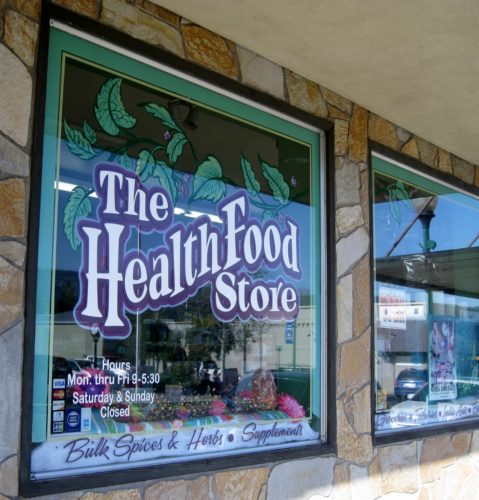 often for granola ingredients. Our Prairie's Best Fruited Granola is a favorite main breakfast feature for our Dog Bark Park Inn guests. The original recipe came from Frances' sister in North Carolina in the 1970's & has been modified over time as new healthful ingredients such as flax meal & canola oil have become readily available. Dried fruits such as pineapple & papaya are added for extra deliciousness.
We're happy to share our easy to make Prairie's Best Fruited Granola recipe.  Just send us a message & we'll get it to you.
Next, Roamer delivered some outgoing parcels containing dog carvings to the UPS shipping center for sending completed carvings to eager customers awaiting their new pets.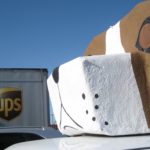 And lastly, since it's spring a stop at LeAnne's Garden Center is a must for picking up more lovely flowering plants for Dog Bark Park.