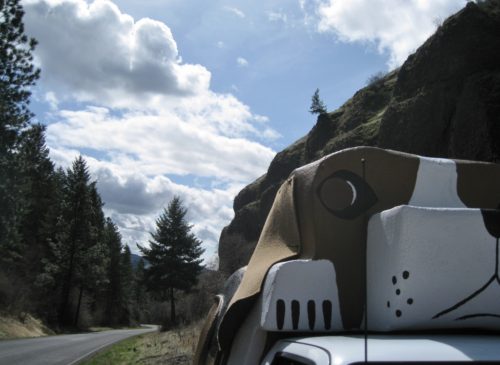 Following his afternoon along the Salmon River at Pine Bar Recreation Area, Roamer made one more stop to view some basalt cliffs on his way out of the canyon to his Dog Bark Park home.
Roamer's next stop is the tiny burg of Keuterville situated six miles from Dog Bark Park.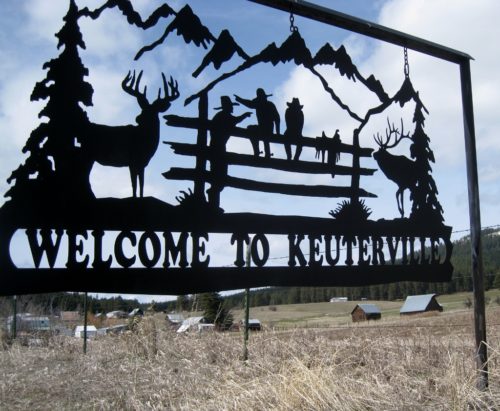 Keuterville is primarily known for two places, the historic & well-preserved quaint Keuterville church and the Keuterville Pub & Grub.  The Pub and Grub is a favorite hangout for locals & visitors who happen to hear about the unique eatery and ale house.  For such a small locale, an astonishing variety of beers are on tap or in the cooler including several ales from downtown Cottonwood's Wolf Track Brewing.  Proprietors Linda & Dewey practically live at the Pub & Grub as they are open every day of the week except Monday.  Roamer especially enjoys all-you-can- eat Taco Tuesdays when the only thing on the menu is giant tacos served three ways; in a soft shell, fried salad shell, or naked (no shells).  Lure has it the most tacos any dog or human has eaten is three!  Gives one an idea of the size of the tacos. This farming, ranching & logging country of Idaho has no lack of hungry bodies making Taco Tuesday the place for filling up.
Up the road two shakes of a leg from the pub & grub is the photogenic Church of the Holy Cross which, these days, holds services only on special occasions.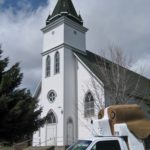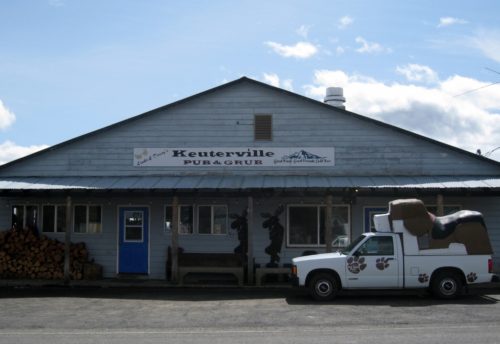 Just three miles toward Cottonwood from Keuterville is the Monastery of St. Gertrude which is a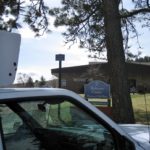 working Benedictine community of nuns and oblates.  One of Idaho's oldest historical museums,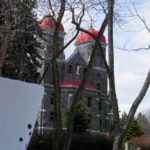 The Historical Museum at St. Gertrude, was founded by the sisters nearly a hundred years ago.  The museum chronicles the story of the monastery history since its founding in 1907.  The museum also features the history of the settlement of this area of Idaho telling the story of several interesting inhabitants over time – Polly Bemis, modern-day mountain man Buckskin Bill, and Winifred & Samuel Rhodes to name a few individuals.
Visitors are welcome to the museum and monastery year-round and especially during some of the Monastery's special events such as the annual Raspberry Festival held the first Sunday in August.   Roamer enjoys seeing many festival goers on the day of the festival who also drop by the Dog Bark Park gift shop & visitor center while in Cottonwood.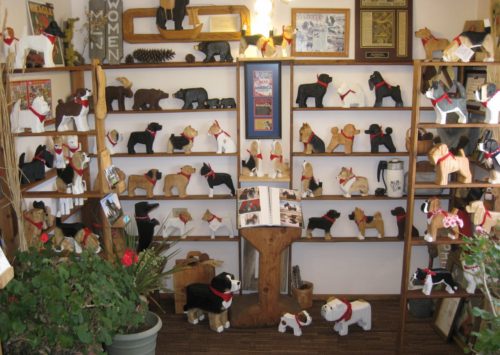 Of course snapping a photo or two at the two big beagles is hugely popular.  Those needing a restroom break have the unique experience of going inside a giant fire hydrant, too!