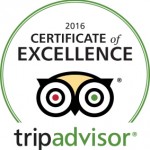 We are husband and wife artists working at Dog Bark Park since 1997. Dennis, a self-taught chainsaw artist, has been carving for over thirty years. Frances joined him twenty years ago and also carves.
Our "big break" came in 1995 when our carvings were sold on QVC television. We did nothing but carve wooden dogs for 18 months (our children barely remember seeing us during those days!), made what seemed like a bundle of money, invested it all in developing and building Dog Bark Park. Here, visitors will find us happily creating our art until, like the pine we use, life returns us to the earth.
At Dog Bark Park we specialize in creating folk-art style wooden carvings. We create over 60 different breeds and poses of dogs. We often work from customer photos to create special carvings of their canine companions.
We received the 2003 Take Pride in Idaho Cultural Tourism Award for a large carved art exhibit depicting the story of Seaman, the dog who accompanied Lewis and Clark on their exploratory journey to the Pacific two hundred years ago.
Media stories about our art, Dog Bark Park & the World's Biggest Beagles have appeared nationally & internationally – HGTV, Ellen Show, London Times, Today Show, CNN.com to name just a few.
"The Ultimate Dog House" – HGTV
Look for the story of Dog Bark Park, Sweet Willy – A Noble & Absurd Undertaking in the near future. Souvenir copies will be available at our studio gallery/gift shop.
We welcome your visit to our Dog Bark Park studio.
Experience the Dog!